Assessing the Merits of Every Type of Watch Strap
If not for the invention of the strap, your watch would still be in your pocket. Here's a quick primer to all of the ways to keep time wrapped around your wrist.
Leather
A fine leather strap on a classically styled dress watch is a must, but depending on the colour and finish of the leather, it can also make for a stylish look on pretty much any kind of sports or military watch. Most leather straps are made of calf or alligator hide, but for something unique (and uniquely Canadian) check out Montreal's Combat Straps, which makes watch bands out of the tails of castor canadensis, aka Canadian beaver. 
Polymer
A rubber or polymer strap is standard issue for many dive watches due to its durability in salt water and its comfort. Until recently these mostly came in a thrilling choice of black or… black, but technological advancements and a growing sense of fun among watchmakers means more and better choices for everyone. Clearly, no one is having more fun than Audemars Piguet, whose latest Royal Oak Offshore comes outfitted in blue camo.
Bracelet
While they don't get as much love as the watches they're attached to, steel bracelets are fascinating feats of design in and of themselves. Here are three of the most important examples:
Milanese: A fine mesh reminiscent of chain mail armour developed in medieval Italy.
Beads of Rice: So-called for its resemblance to stacked rice grains and popular with 1960s dive watches; as seen on the Rado Captain Cook.
Oyster: Recognizable by its flat, three‑piece links, this bracelet has been a Rolex hallmark since the 1930s.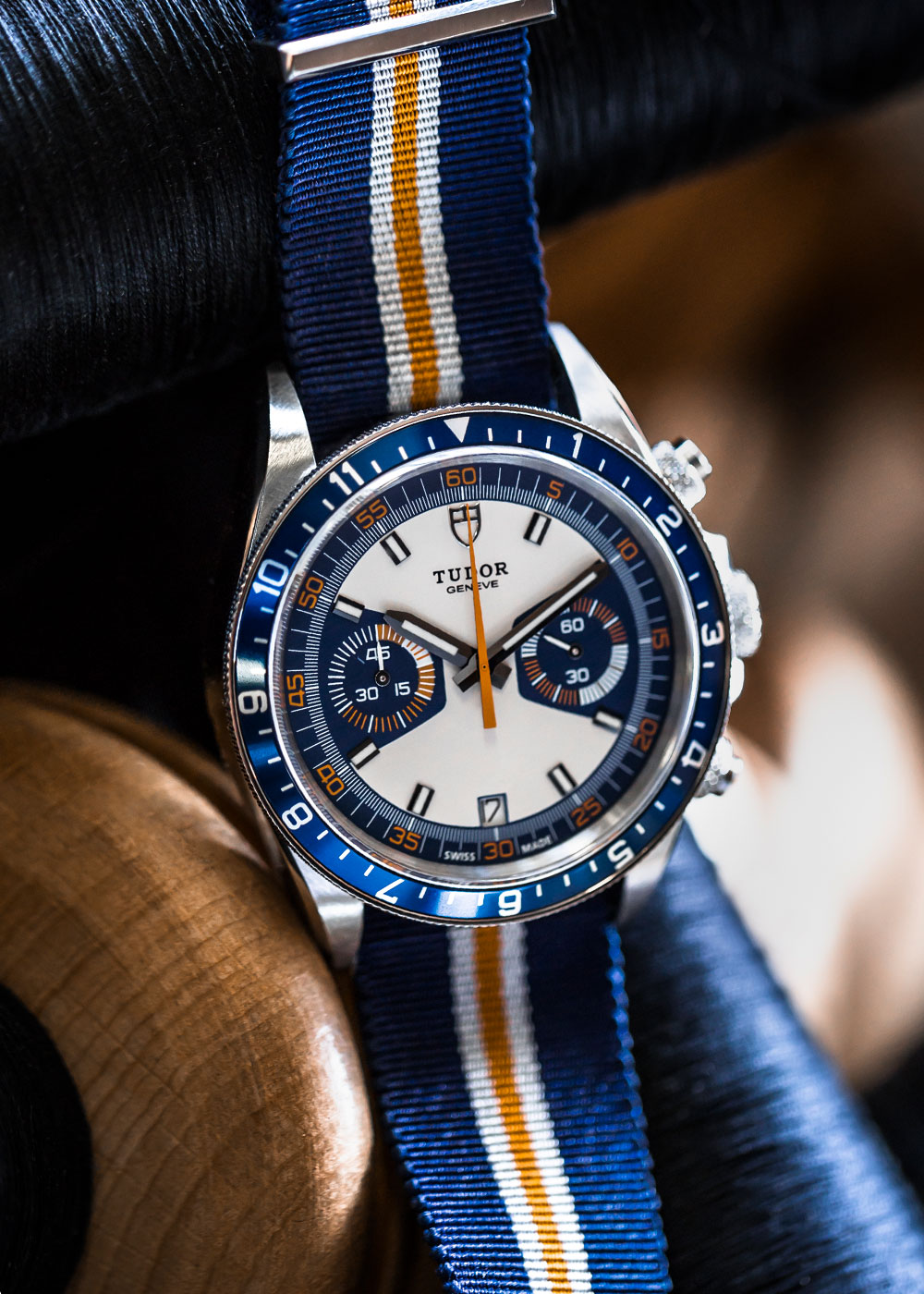 Woven
Usually made out of durable nylon, woven straps first became popular as aftermarket add-ons, but are now just as often offered as options on new watches. Tudor was among the first brands to get in on this trend, and — because they're fancy like that — they weave a wide range of fabric straps on traditional Jacquard looms in France.