Austin Butler Reps MYSLF, Newest Scent by Yves Saint Laurent: See Exclusive Photos Inside
After 2022's Elvis, Austin Butler's method-acting antics propelled the Disney alum to career highs. If his photoshoot for Yves Saint Laurent tells us anything, though, it's that Butler's timeless suave is more than imitation: the actor buzzes with an authentic confidence. As YSL's Stephan Bezy put it, Butler radiates "what it means to be a man. Embracing his many facets. Owning up to his individuality, generously, unapologetically." With traits like these, he's a sound match for Yves Saint Laurent's MYSLF: a cologne that captures modern masculinity — complexities and all — in a bottle.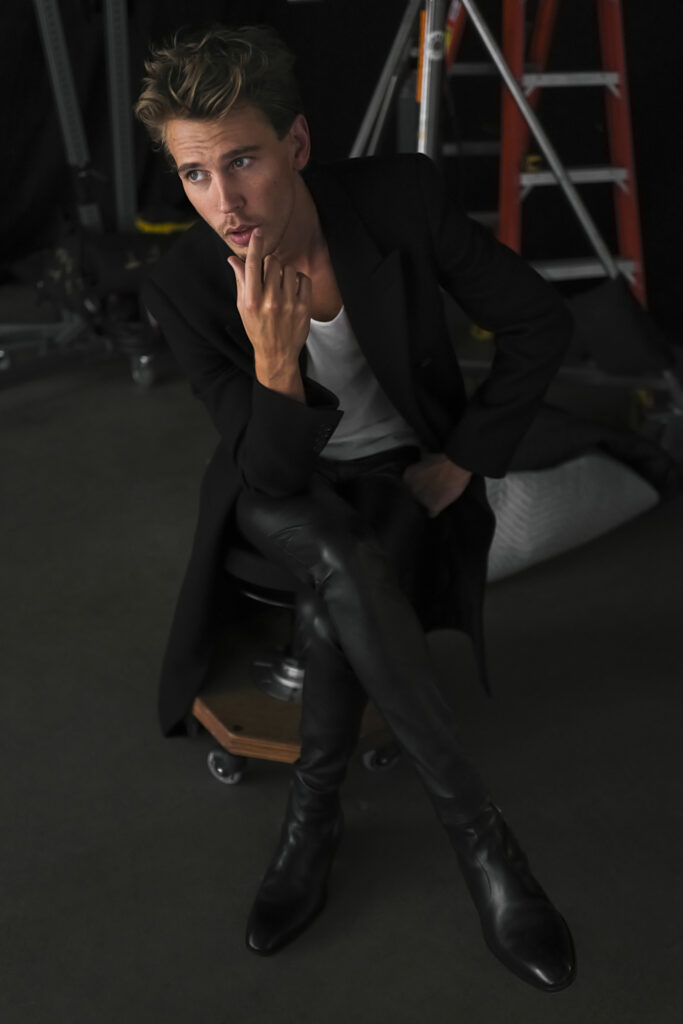 The concept is a bold one, but Yves Saint Laurent has the chops to back it up. If you've been following the fashion side of things, you'll remember their Spring/Summer 2024 menswear show as traditional, yet contemporary; a masterclass in honouring complexity. MYSLF takes an equally daring approach: the scent explores modern masculinity by embracing oft-contradictory traits at once. Confidence, for example, goes hand-in-hand with approachability. Butler's ambassadorship was born from a genuine appreciation, as the brand added, "No one could be a more compelling voice for YSL Beauty's statement of modern masculinity."
Butler is clear that respect runs both ways. After speaking with those who knew Monsieur Saint Laurent, the French company's founder and namesake, Butler's appreciation only grew: "[Yves Saint Laurent] broke through labels. He was a rebel, and I love that about him." Saint Laurent defied convention with ease — aged a mere 21, his debut collection at the helm of Dior brought international acclaim. Saint Laurent's trailblazing energy lives on at YSL Beauty, as Butler said, "I feel privileged to be a part of the heritage he set in motion."
Alongside Grey Sorrenti's print campaign, YSL tapped Julie Ducournau (Titane) to direct a short film for the fragrance, set to launch on August 22nd. Meanwhile, stay tuned for a full interview with Austin Butler in the pages of SHARP September, hitting newsstands on August 29th.