The Boxy SUV is Back: All-New Lexus GX Plus 6 More Boxy Beauties
The all-new 2024 Lexus GX is bringing boxy back, and it's not alone. The luxurious new mega SUV from Lexus is part of a subtle trend away from pebble-shaped crossovers and soft-roaders, back towards the barn-shaped, slab-sided SUVs of old.
In the beginning of course, SUVs were boxy. They were, essentially, trucks with an extra row of seats. With the rise of more comfortable, family-friendly crossovers — SUVs built not upon body-on-frame truck chassis but on unibody car platforms — SUVs began to look more like cars. They got lower, softer, rounder. Their silhouettes began to more closely resembled an egg on its side. Today, however, we're happy to report the pendulum appears to be swinging back the other way and drivers are ready for SUVs that are, once again, boxy and beautiful. Here are our favourite examples:
2024 Lexus GX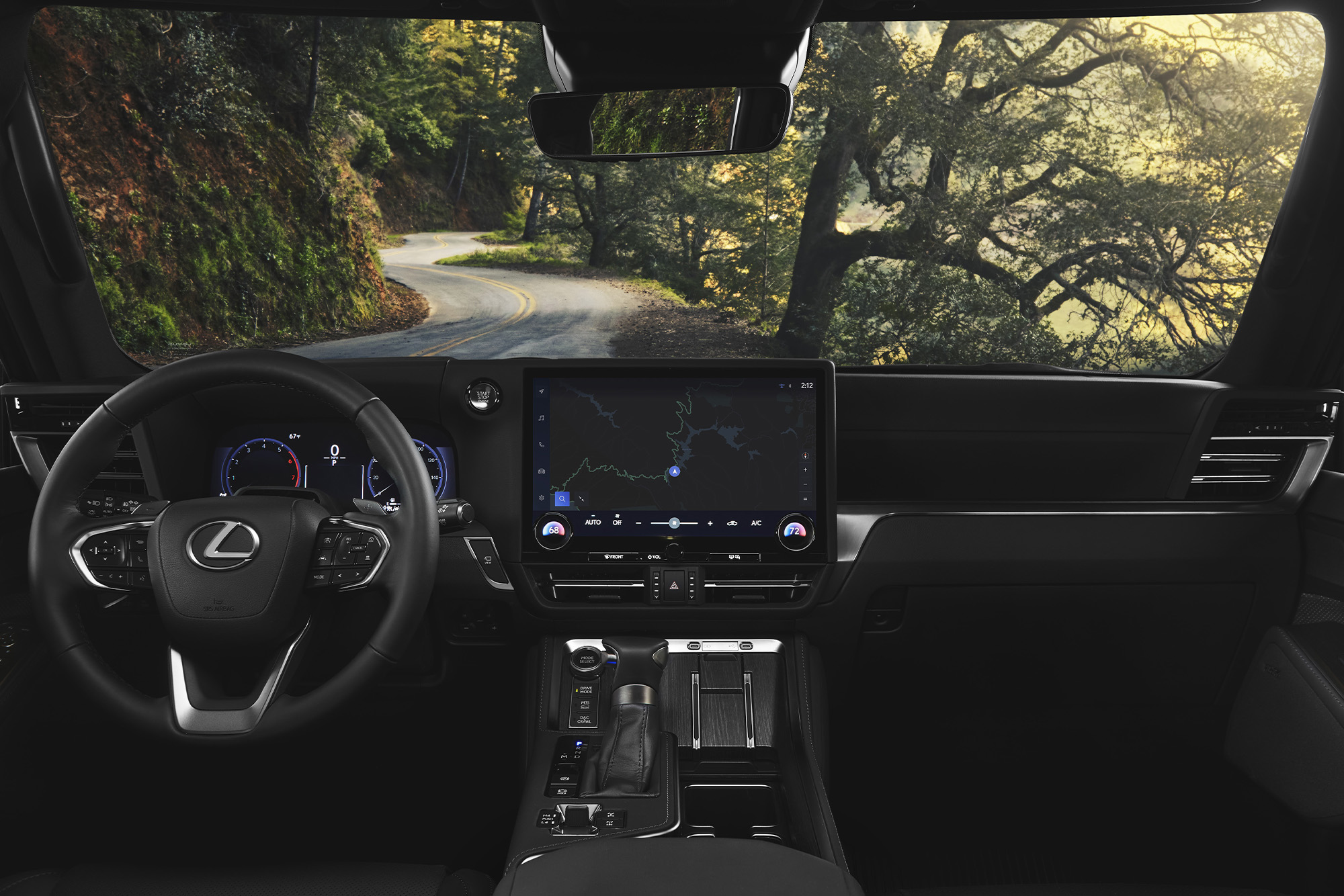 If the all-new 2024 Lexus GX brings to mind the indestructible old-school Toyota Land Cruiser, upon which the original GX was based, then that's a good thing. Those old Toyota 4x4s were legendary for their go-anywhere ability, and for the fact they were nearly impossible to destroy. The new GX leans into its heritage with a boxy shape — it looks as if it were carved from a single block of granite — but updates the formula with a major dose of modern luxury. The 2024 GX is still a true body-on-frame SUV, but it rides on a new platform with adaptive suspension that should significantly improve its on-road manners. Inside, it's all huge new touchscreens and leather trim. A twin-turbo V6 replaces the old V8, and a hybrid engine will soon be an option too.
Ineos Grenadier
We got an early look at the Ineos Grenadier and came away impressed. The Grenadier is named after the pub, where, in 2017, the British billionaire Sir Jim Ratcliffe had the idea for an old-school 4×4. The well-heeled founder of petrochemical giant Ineos Group spun up a new company, Ineos Automotive, which then purchased a former Mercedes assembly plant in France. The new company is working closely with Magna, the same firm that's been building the G-Class under contract for Mercedes for decades. The body-on-frame truck features a BMW engine, three locking differentials and solid axles for serious off-road chops. It's giving vintage-Land-Rover-Defender looks, but with modern running gear. Canadian deliveries should start in early 2024.
Land Rover Defender 90
You really must see the littlest Land Rover in person to appreciate the Defender 90's boxy proportions. The two-door model looks impossibly tall and skinny. It's compact, easily fitting into even the tightest driveways, but inside it feels incredibly spacious whether you're seated in the back or up front. Chalk that up to those neat little Safari windows in the roof that make the cabin feel so airy. The new Defender has (unsurprisingly) been a major sales success for the brand. The two-door Defender 90 is now available in a multitude of flavours, with engines ranging from four-cylinders to eight, and prices from $77,000 to $142,000.
Land Rover Defender by ECD
If you'd rather have an old Defender instead of the new one, Florida-based ECD does some of the very finest restomods around. The company was founded by a trio of U.K. expats and today has a full-time staff of over 70 people, most of whom work out of the main 100,000 square foot facility in central Florida. To date they've sold nearly 500 trucks. You can have your choice of engine, from a tiny diesel engine to crazy-powerful Tesla motors. An Tesla-powered vintage Defender? Brilliant.
Mercedes-Benz EQG
The Mercedes-Benz G-Class, aka the G Wagon, began life as a military truck built — no joke — for the Shah of Iran. The Shah got deposed but the rugged G Wagon lives on. It's conquered the Dakar rally, found its way onto the fleet of the Canadian Army, and also into Drake's garage. Since the '70s, it's looked the same: like a metal garden shed with wheels and we love it for that. It's timeless, like a Rolex Sub or a pair of Red Wings. Mercedes knows not to mess with a good thing, but the German company is planning to update the G for the 21st century with a new battery-powered drivetrain. The electric Mercedes EQG is due out sometime in the next few years, and we can't wait.
Suzuki Jimny
The adorable Suzuki Jimny is the littlest boxy SUV but, sadly, despite repeated pleas from Weird Car Twitter, it's still not available in North America. In person, it looks like a Honey-I-Shrunk-The-SUV situation. It's like a scaled down take on an old Toyota FJ40, but don't expect to go far off-road in the new Jimny. The engines available range in size from 658 cc to 1.5-litres.
Jeep Wrangler
We couldn't leave the Wrangler out. It was born as a box, remained a box, and is now — over 80 years after the original military Jeep — still basically looks like a box. And for that, we love it. The latest model still has removable doors and a fold-down windshield, but it also has improved on-road comfort thanks to completely redesigned suspension. It's still an off-road beast, but now it can handle on-road potholes without tossing passengers around too much. Even better, the Wrangler is also available in 4xe plug-in hybrid trim. It's boxy, but modern. The best of both worlds? We think so.