French Craftsmanship Meets American Sportswear in the Louis Vuitton x NBA Capsule Collection
Nowhere has the union of streetwear and luxury fashion been more visible than the tunnels entering NBA arenas. They've functioned as catwalks, where players flex fits – often stylish, sometimes outlandish – fusing streetwear labels like Supreme and Bape with Gucci and Prada. This cultural convergence may now be reaching an all time high thanks to a new capsule collection from the NBA and Louis Vuitton, the first in a three-year partnership between the two titans, for the French brand's spring-summer 2021 precollection.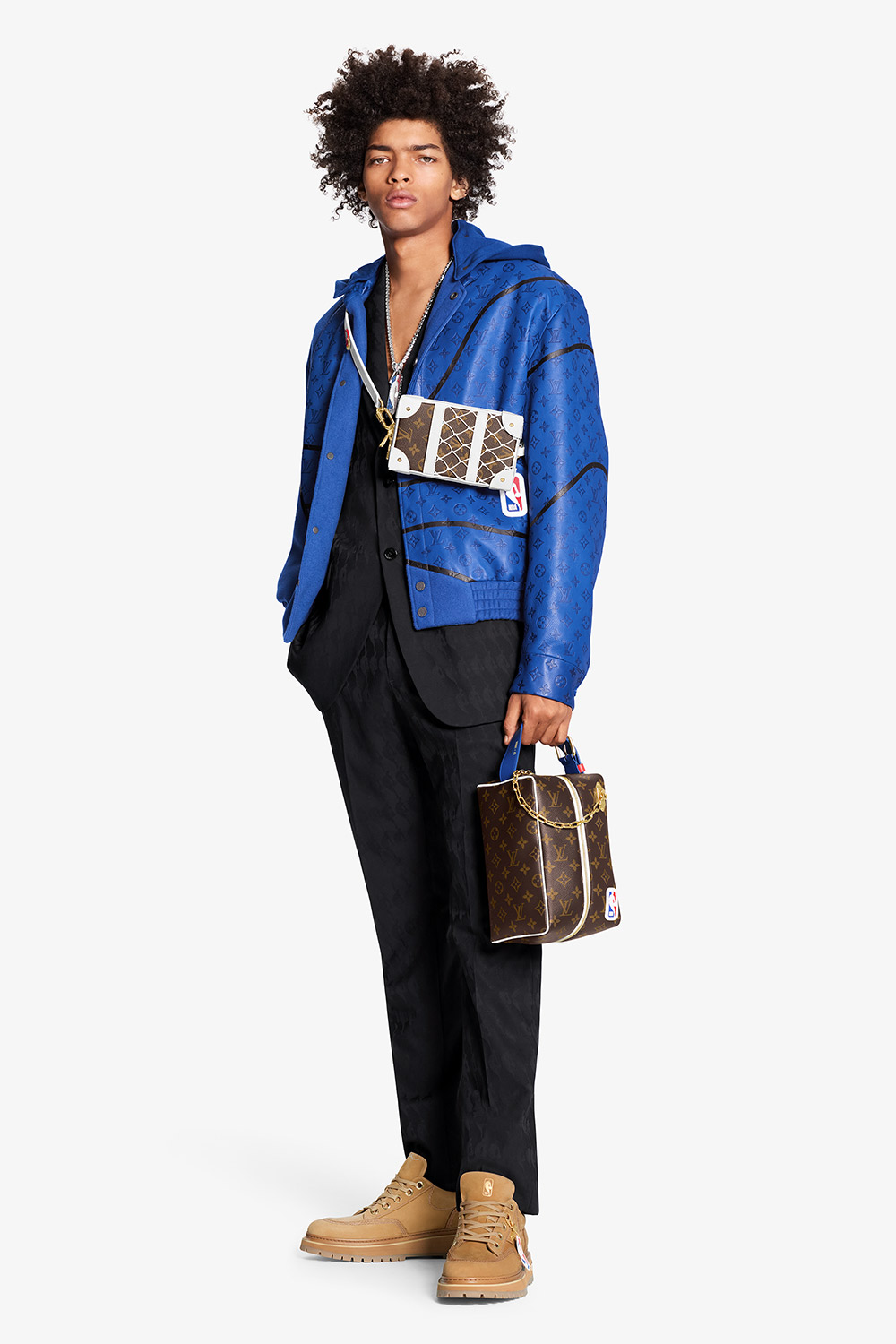 Designed by Virgil Abloh, the collection is intended to fit three routines in every NBA player's life: press conferences, travel, and game arrivals – each requiring a different wardrobe. For press conferences, there's suiting, shirts and ties, which see the NBA logo repeated to form a houndstooth pattern. For travel, a cashmere tracksuit. For game arrivals, an embossed leather jacket and monogrammed denim. Rounding out the collection is a range of accessories, from a carry-all bag partially constructed of mesh (the type from a basketball hoop) to a pair of beige nubuck derbies, a nostalgic nod to Timberlands and Lugz.
For the occasion, Louis Vuitton has partnered with Madison Square Garden, home of the New York Knicks, for a virtual experience that sees the iconic court turned into a sales floor. Even centre court has traded in the Knicks logo for the classic LV emblem. While you can shop the collection now, unfortunately you won't be able to get your hands on the best item of all: the Louis Vuitton travel case designed to carry basketball's ultimate prize, the Larry O'Brien championship trophy. Dare to dream.
Shop the LVxNBA capsule collection at louisvuitton.com.
Lead image: Brad Dickson