LG's OLED TVs with ThinQ AI Are the Perfect Complement to Your Space
LG & Sharp
There's a reason interior designers notoriously hate televisions: the sets can become the unwieldy focal point to any room. Couches must be arranged around them; wall space must be devoted to them, rather than a good piece of art. Often, the TV gets concealed behind armoire doors or relegated to basement rec rooms — even though it's one of the most-used items in the house. But LG's new lineup of OLED televisions are almost like pieces of art in themselves. Thanks to a specially designed wall mount, the LG GX OLED with ThinQ® — which measures a mere 20 millimetres thick — hangs completely flush to the wall, with no unsightly gap whatsoever. Even without anything playing on the screen, that's a breathtaking feat of design.
What makes the TV's depth — or lack thereof — all the more impressive is the slate of features packed inside, including:
• Unparalleled picture quality. The self- lighting OLED pixels allow for intense colour and infinite contrast, making for incredibly sharp 4K images.
• The a9 Gen 3 processer powered by LG ThinQ® AI analyzes content and ambient conditions to optimize picture and sound quality.
• Dolby VisionTM IQ and Dolby Atmos® create a cinematic experience by adjusting picture settings based on light conditions and content, and adds multi-dimensional surround sound.
• Sports Alert provides real-time notifications on sporting events, so you can go all-in on the Leafs game even if the Raptors are on your mind.
In other words, it's a television that looks as good on as it does off — we think in that order. So go ahead and give it pride of place in your home. We think your interior designer will agree.
THIN IS IN
These new additions to the extremely slim club make the case for, well, a smaller case:
Piaget Altiplano Ultimate Concept Watch
The world's slimmest mechan- ical watch is a mind-boggling 2.0 millimetres thick, thanks to a high-tech cobalt alloy case and a meticulously designed in-house movement.
111W57 Tower, New York City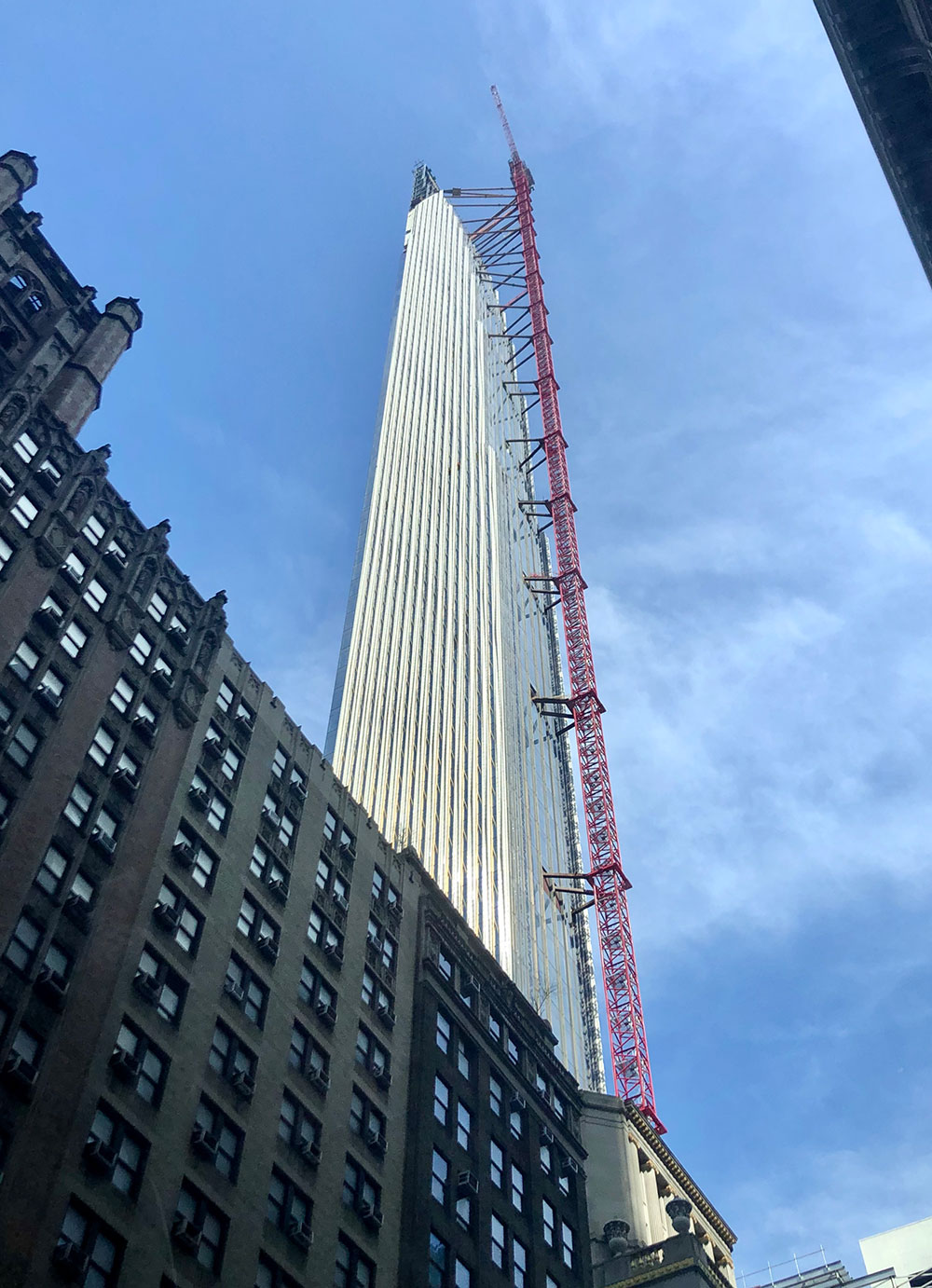 This tower by SHoP Architects rises almost impossibly out of the limestone facade of historic Steinway Hall on 57th Street, and is 24 times tall as it is wide.
LG gram Laptop
LG's gram series is designed with slender silhouettes for ultra-lightweight portability — the 17-inch model weighs in at less than three pounds.