Have the Mountain All to Yourself at These Canadian Ski Destinations
Sun and snow? Definitely. Sun and sand? Not so much. For Canadians hoping for a beach vacation this winter, the federal government's recent reinstatement of an across-the-board advisory against non-essential international travel must feel like yet another pothole in the bumpiest road globetrotters have ever had to face. No wonder ski vacations have been such a hit with Canadians during the COVID-19 pandemic. Thanks in part to a lack of cross-border getaway options, the country's 300-plus resorts combined to post a $100-million profit in 2020 despite a drastic drop in foreign visitors. These surprising earnings owe much to strong showings by Canada's busiest and most accessible ski resorts, which drew new skiers in droves.
Savvier skiers, meanwhile, are embracing a unique opportunity to visit under-the-radar ski areas, like the five explored below, that are even less crowded than usual.
Red Mountain Resort, B.C.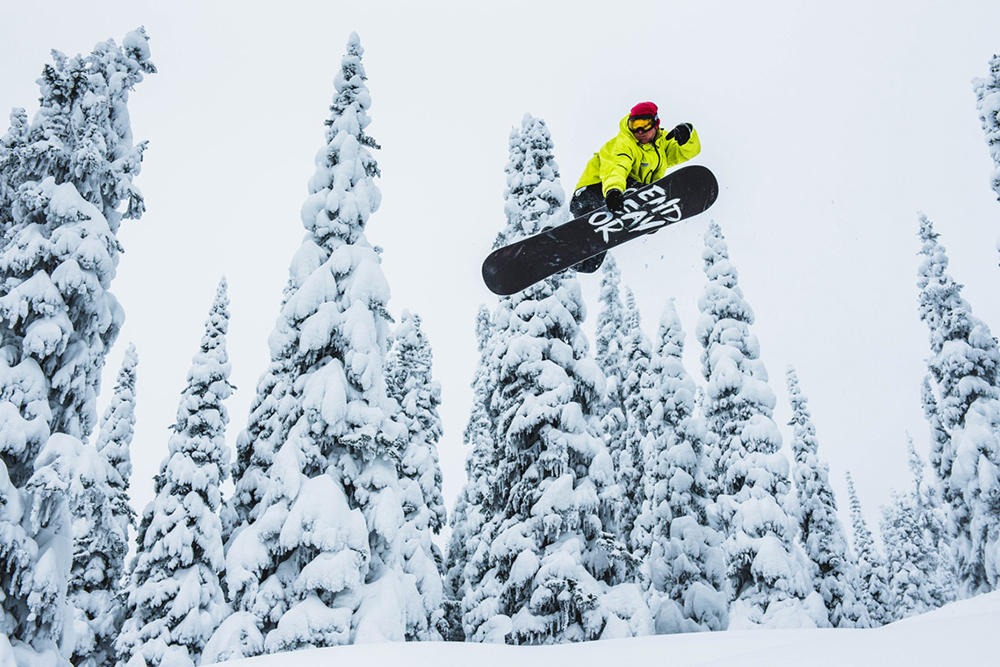 The southernmost stop on B.C.'s world-famous Powder Highway has come a long way since opening Western Canada's first chairlift in 1947. Now home to 3,850 acres of snowy goodness spanning four Monashee peaks, Red recently joined the multi-resort Ikon Pass program and opened one of the most buzz-worthy slopeside hotels in North America (more on that below). On the other hand, Red remains a literal and figurative outlier with $10 snowcat rides up ungroomed Mount Kirkup, ramshackle ski club huts dotting its slopes, and the nearest reliable Canadian airport, in Kelowna, being at least three hours away by car.
Where to stay: Red's world-class skiing and snowboarding has always been worth the extra travel time, with the 2018 opening of the Josie Hotel only adding to the rewards. Combine 106 upscale guest rooms and suites with the stylish Velvet Restaurant and Lounge and in-house ski valet service, and the Josie's $40-million price tag sure seems like money well spent.
Where to après: Named after an ill-fated flying machine that crashed nearby, the Flying Steamshovel's double-digit craft beer taps, B.C.-focused wine list, hand-crafted cocktails and menu of locally-sourced gastropub fare are welcome additions to the nearby town of Rossland.
Le Massif de Charlevoix, Quebec
An hour's drive northeast of Quebec City, the Canadian ski area with the greatest vertical drop east of the Rockies is as unusual as it is isolated. For one thing, there's parking at both the base and summit of Le Massif. For another, keen-eyed skiers can spot minke, beluga and humpback whales frolicking in the St. Lawrence River below. And last but not least, Canada's first all-inclusive ski lodgings opened on its lower slopes in late 2021. On that note…
Where to stay: Home to 302 rooms and suites, including 25 extra-opulent Exclusive Collection digs, the $130-million Club Med Québec Charlevoix consolidates all the elements of a ski vacation in one tidy package. Lift tickets and lessons? Check. Wining and dining? Yes, at the all-day buffet and at four window-lined restaurants and bars. Resting and relaxing? The window-lined indoor pool and outdoor hot tubs help tick both those boxes.
Where to après: Located on the only road leading to and from Club Med, the restaurant in the adorable Auberge le Four a Pain serves a three-course table d'hote starring filet mignon, grilled salmon or seafood fettuccine.
Marmot Basin, Alberta
Spilling down the slopes of its namesake 2,612-metre peak, Marmot Basin is conspicuously devoid of slopeside development owing to its spectacular setting in Jasper National Park. From the top of the Knob Chair to the base of the Canadian Rockies Express — the longest high-speed quadruple chairlift in the Canadian Rockies — Marmot's high-alpine bowls, pulse-pounding chutes and tree-lined cruisers are about as pristine as it gets.
Where to stay: The Fairmont Jasper Park Lodge's luxurious collection of cabins surrounds an aptly-named Great Hall where a towering central fireplace warms toes while the in-house gastropub does likewise to cockles.
Where to après: Tucked into the Fairmont's lavish shopping concourse, Oka Sushi serves incredibly fresh seafood – given that the closest ocean is about 800 kilometres away – with their Jasper Roll combining crabmeat and shrimp with a spicy secret sauce.
Sun Peaks, B.C.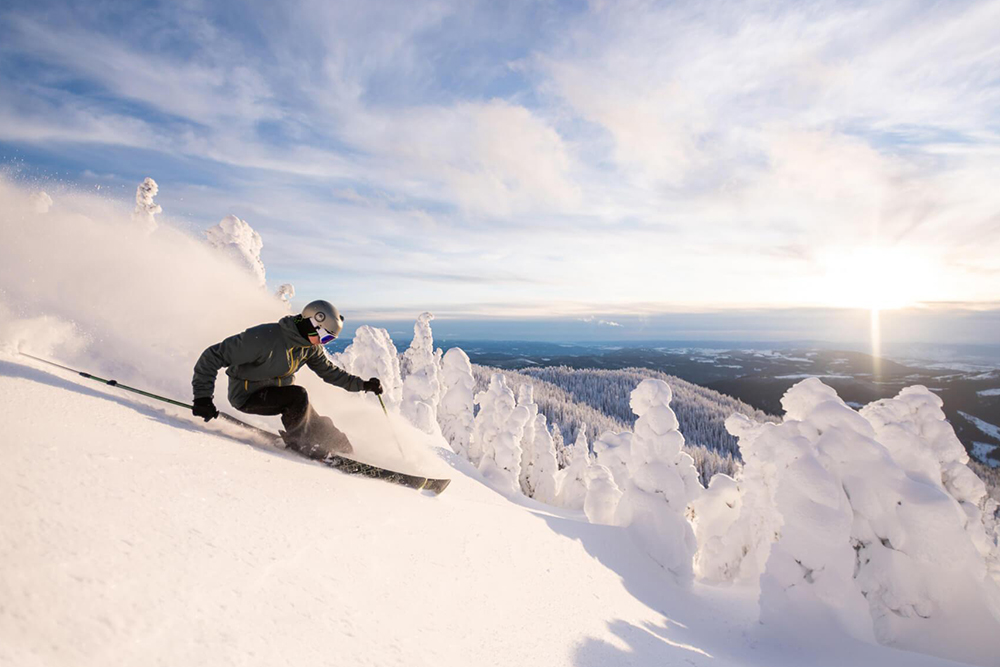 A ski resort must be doing something right for a public school to open on its slopes. Such is the case with Sun Peaks, which in 2015 became Canada's second-largest ski and snowboard destination after a 200-hectare expansion on two of its three mountains. The resort village, meanwhile, is a textbook example of how to arrange accommodations, restaurants, shops and more in a picturesque and convenient manner. Leave it to Mother Nature to do the rest, with 2,000-plus hours of sunshine and nearly six metres of snow piling up annually.
Where to stay: With three outdoor hot tubs and an indoor entrance to a heated outdoor pool, the Sun Peaks Grand Hotel & Residences is the ideal venue for soothing tired ski legs.
Where to après: A lively mix of locals and visitors come to Bottoms Bar & Grill for local craft brews, oversized cocktails, and pub-style comfort food.
Marble Mountain, Newfoundland
Size matters when it comes to skiing, and with 39 runs covering 64 hectares Marble Mountain is by far the largest ski area in Atlantic Canada. It also ranks fifth in Eastern Canada in terms of vertical, with the 519-metre drop outclassing anything in Ontario. But personality goes a long way too, and that's where Marble really shines. Where else, for instance, can you trade your skis for a harness and zipline from the crest of thundering waterfalls to the bottom of a colossal gorge?
Where to stay: Steps from the slopes and five minutes by car from downtown Corner Brook, which just happens to be Canada's snowiest city, the Marble Inn & Suites overlooks the rushing Humber River and includes a soothing saltwater spa and two cosy eateries.
Where to après: Marble's gorgeous post-and-beam base lodge is home to the Knotty Pine Lounge, where a shot of screech is pretty much required before clipping onto the aforementioned zipline.
Photos courtesy of redresort.com (Ryan Flett and Ashley Voykin), Le Massif, Adam Bisby, Marmot, Sun Peaks, and Marble