The Mercedes-AMG Lineup Explained: From 35, 43, 45, 53, 63 and More
If you've come to AMG looking for a high-performance coupe, sedan, or SUV from a long-running brand with an impressive motorsport pedigree, you've come to the right place. Choosing just one model, however, from the company's extensive lineup of 60 different vehicle and engine variations will take a bit of time and forethought.
Here we'll break down the AMG lineup, and explain what to expect from AMG's 35, 43, 45, 53 and 63 models. Some helpful notes: Each number refers to a particular engine. "4Matic" is simply Mercedes' name for its all-wheel drive system. And, if you see "S" in an AMG's name, it denotes an even more powerful and performance-oriented machine.
To make this simple, we'll climb AMG's model ladder starting from the bottom with the most affordable cars, and ending at the top, with its wildest, most high-performance machinery.
AMG Body Styling
You'll see this option package available for nearly every car in the Mercedes-Benz lineup. The "AMG body styling" option is simply an appearance package. It usually includes more aggressive-looking bumpers with larger air-intakes, extra chrome trim and a distinctive front grille. It does not, however, add any additional power or performance to the vehicle. If you're on a tight budget, or you just want the AMG look without the performance, this is the way to go.
AMG 35 — Entry Level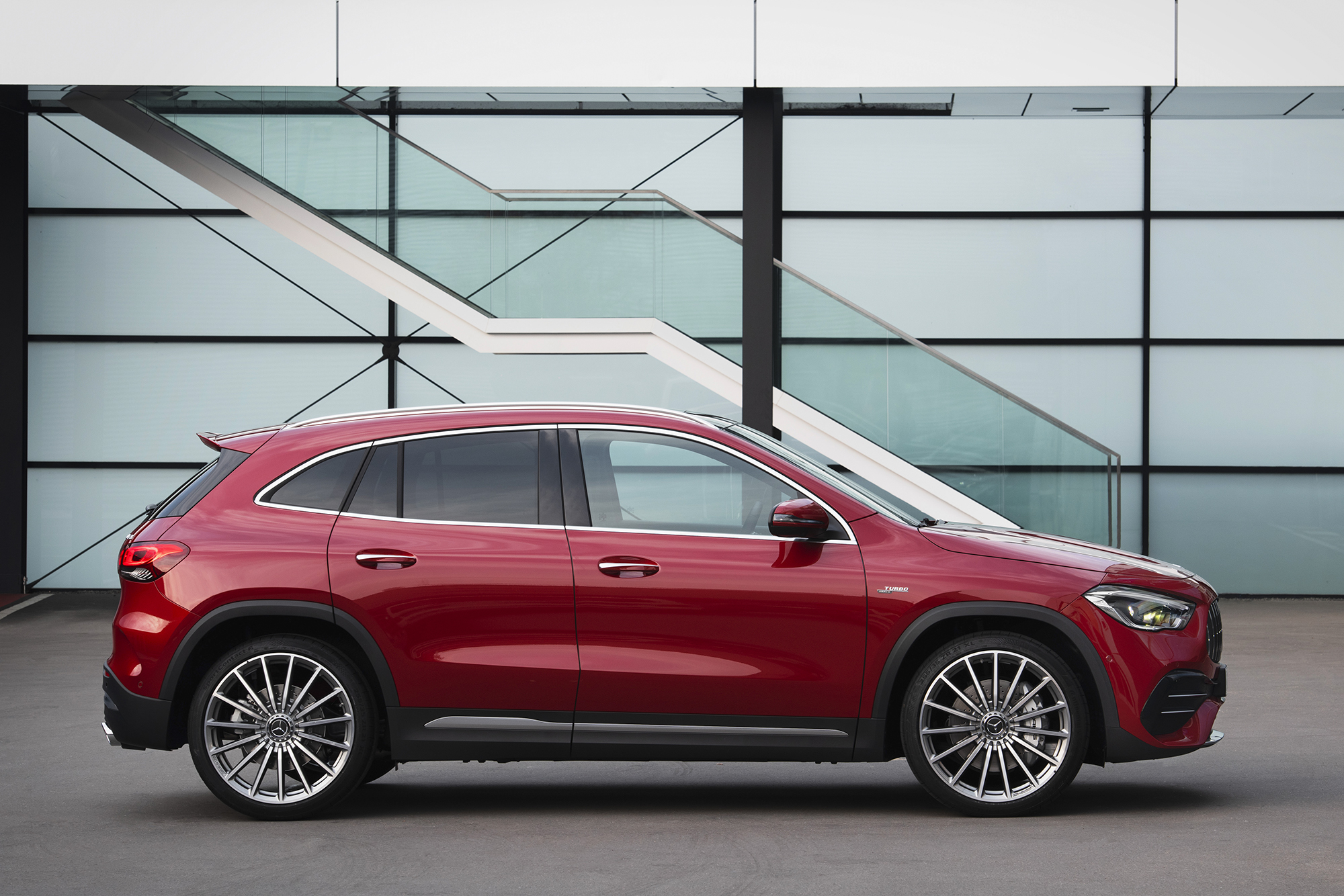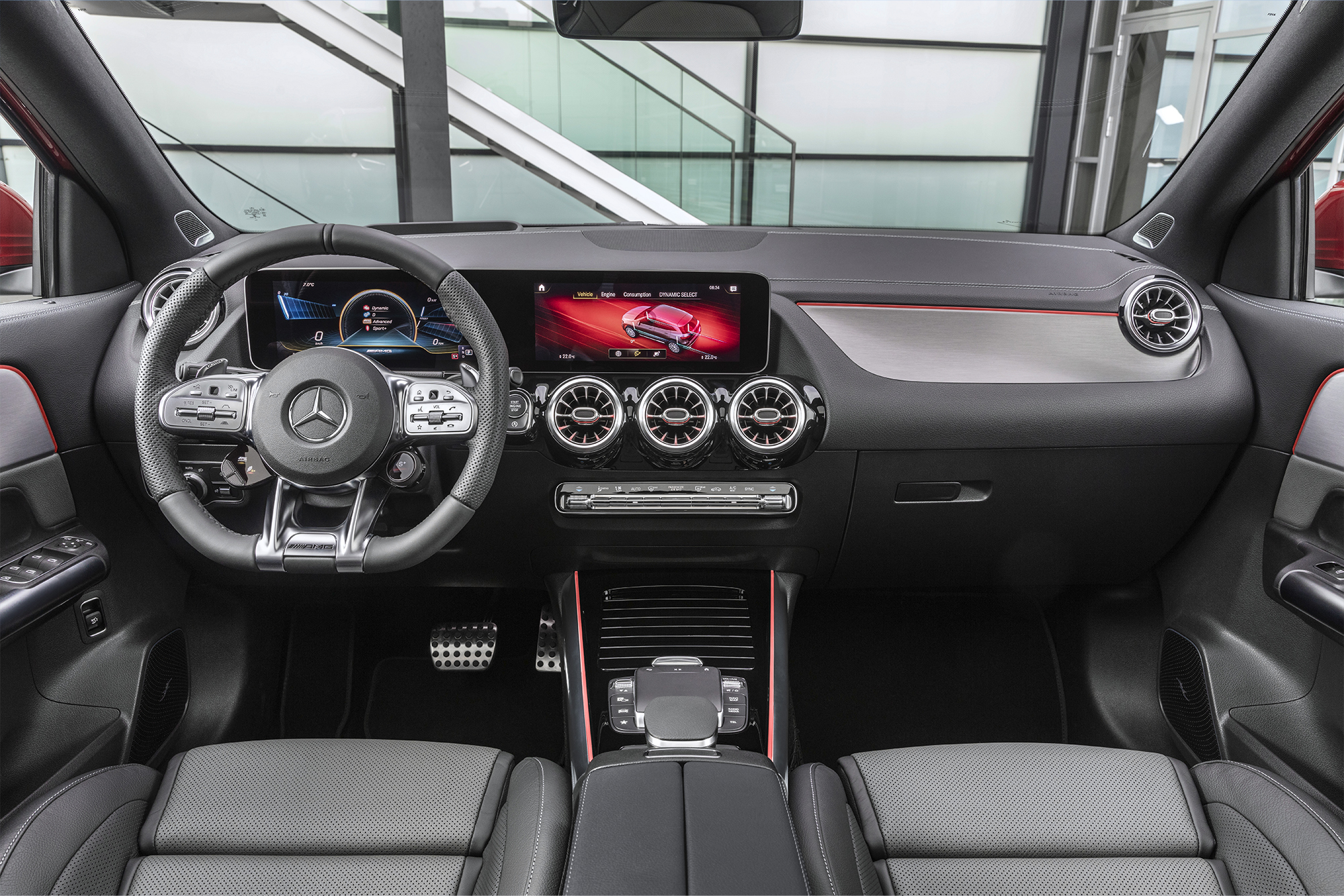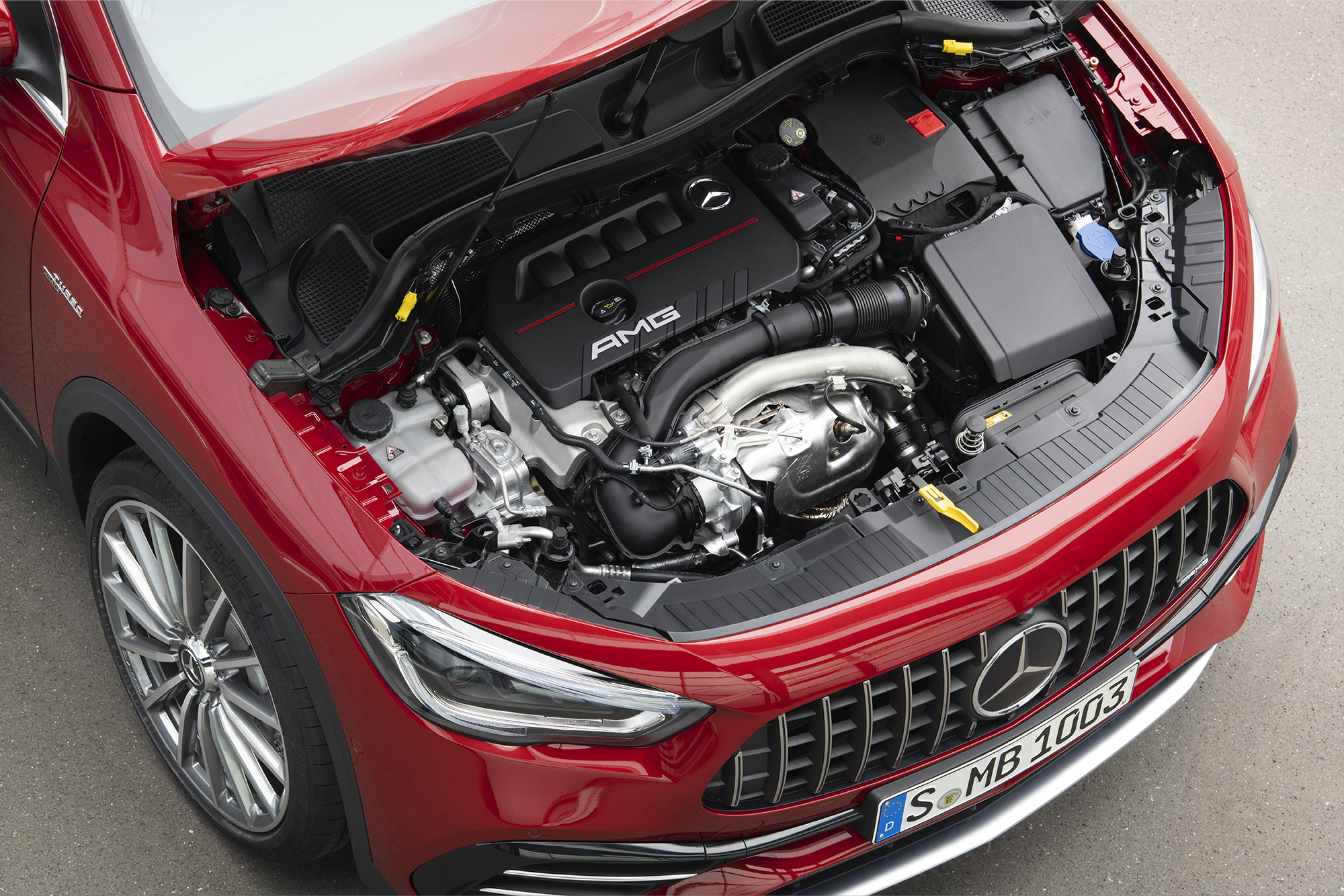 This is the entry-point into AMG ownership. Despite the fact these are the brand's smallest and most affordable models, they still pack a punch thanks to "AMG enhanced" 2.0-litre four-cylinder turbocharged engines. Whether it's the compact GLA 35 SUV, the CLA 35 four-door coupe, or the A 35 hatchback, all of AMG's current models wearing 35 badges are powered by that same motor, putting out 302 horsepower and 295 lb-ft of torque. These engines aren't "handcrafted" by one person, like AMG's V8s, but they offer a lot of bang for your buck.
AMG 45 — Pocket Rockets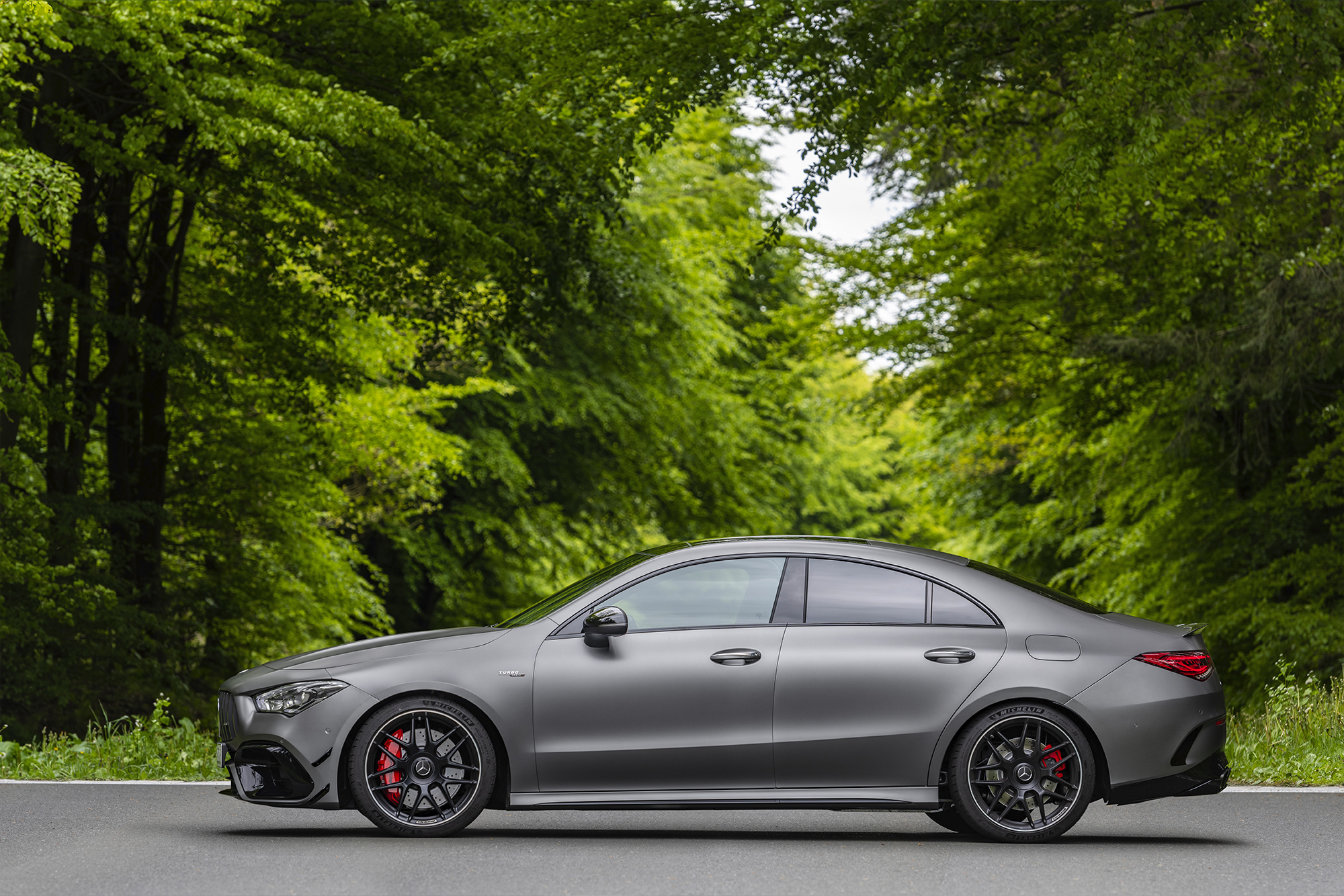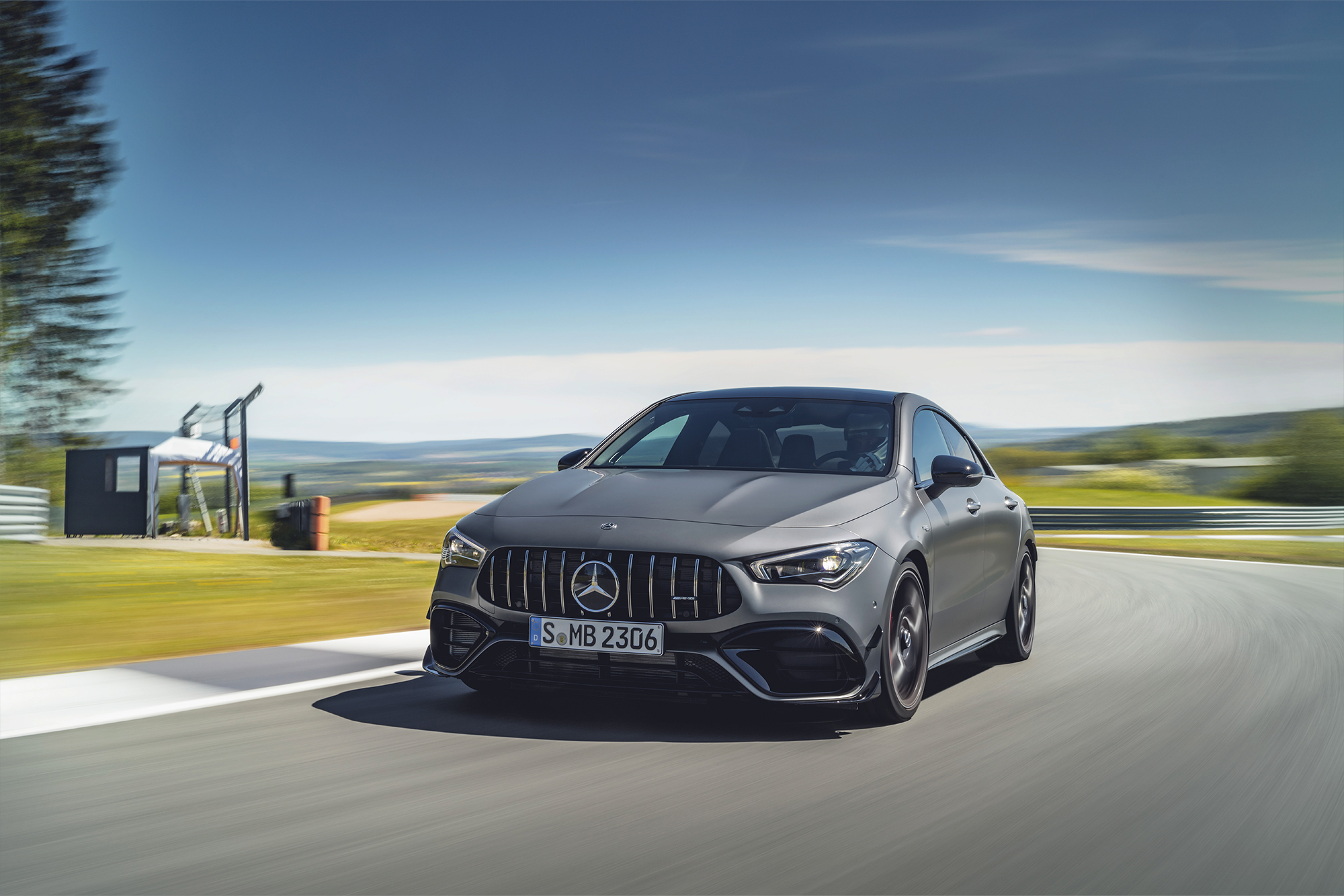 These cars are small but mighty. Available as the CLA 45 four-dour fastback, and the compact GLA 45 SUV, these are the ultimate four-cylinder AMGs. These motors are handcrafted and highly strung. It's incredible that AMG can squeeze 382 hp and 354 lb-ft of torque from a 2.0-litre turbocharged engine. Power delivery is best described as violent (in a good way).
AMG 43 — Fast Commuters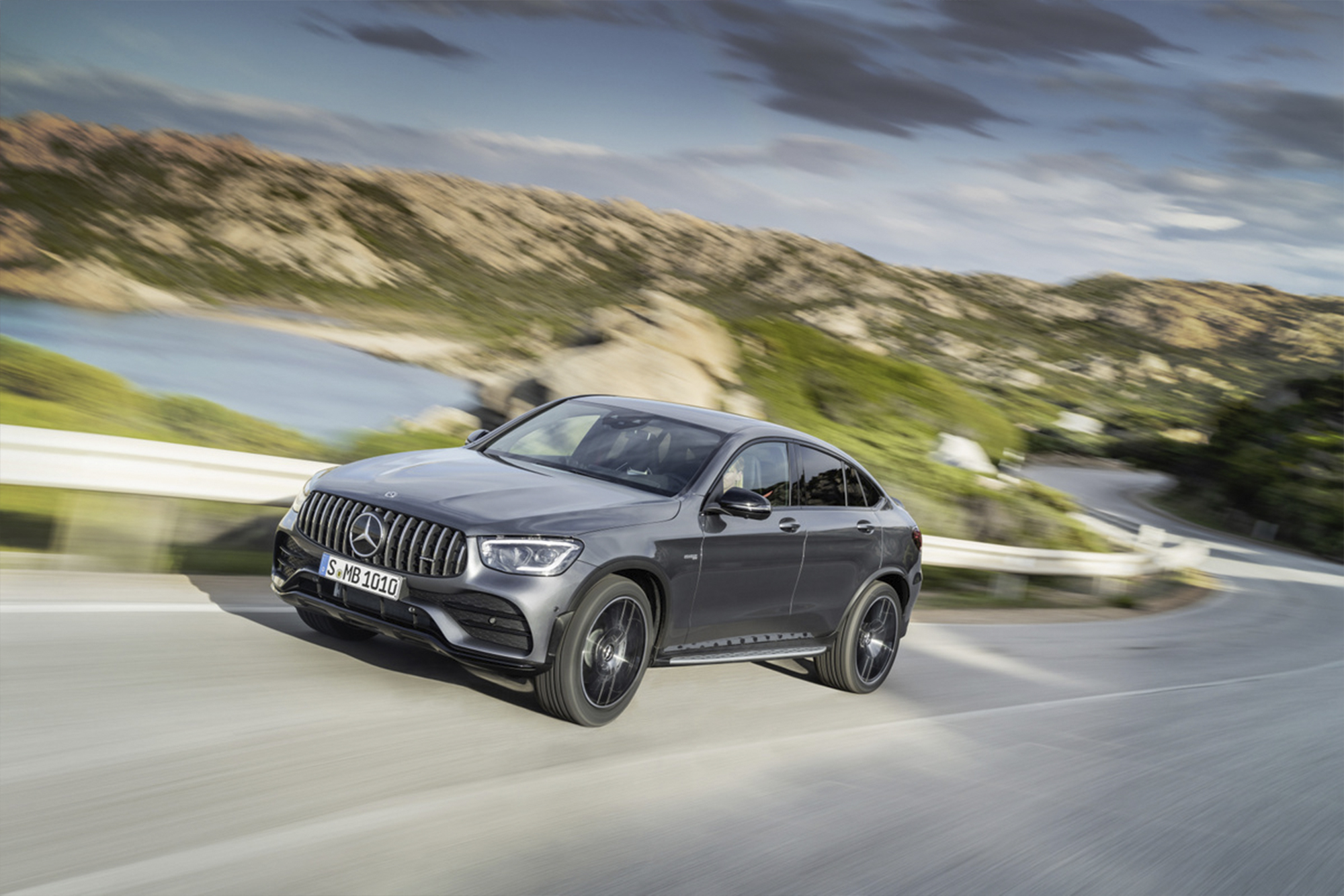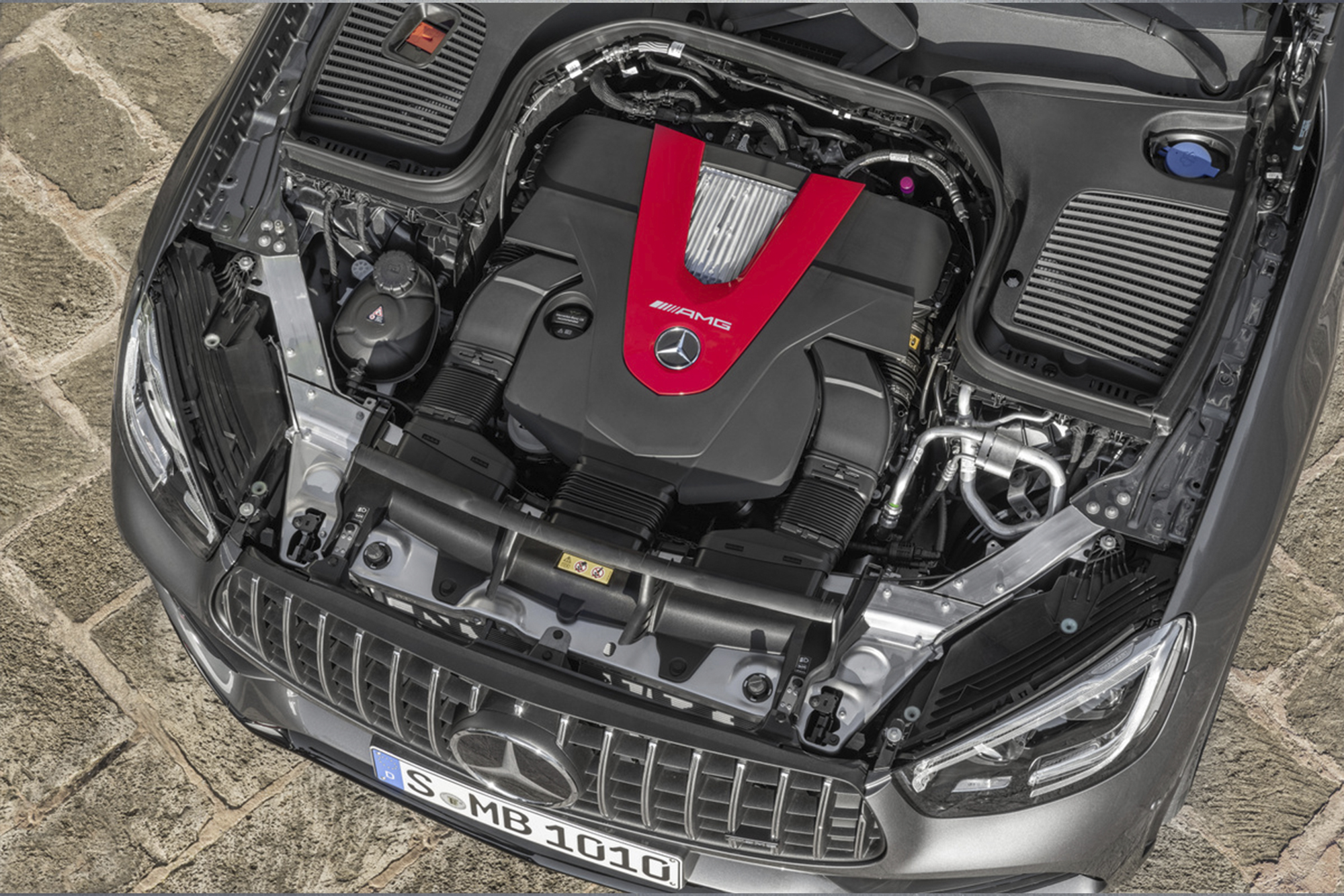 This is slightly confusing but bear with us here. The 43 models have more power and more cylinders than 45 models. Everything that currently wears a "43" badge is powered by a 3.0-litre V6 Biturbo engine, "enhanced" by AMG with 385 hp and 384 lb-ft of torque. Examples include the compact GLC 43 SUV, and the C 43 coupe. The upcoming new 2023 C 43 sedan, however, is powered by AMG's next-generation mild-hybrid four-cylinder motor, putting down 402 hp and 369 lb-ft of torque. Whatever's under the hood, these cars are perfectly capable and comfortable for daily commutes, but not meant for track days.
AMG 53 — High-Tech Hybrids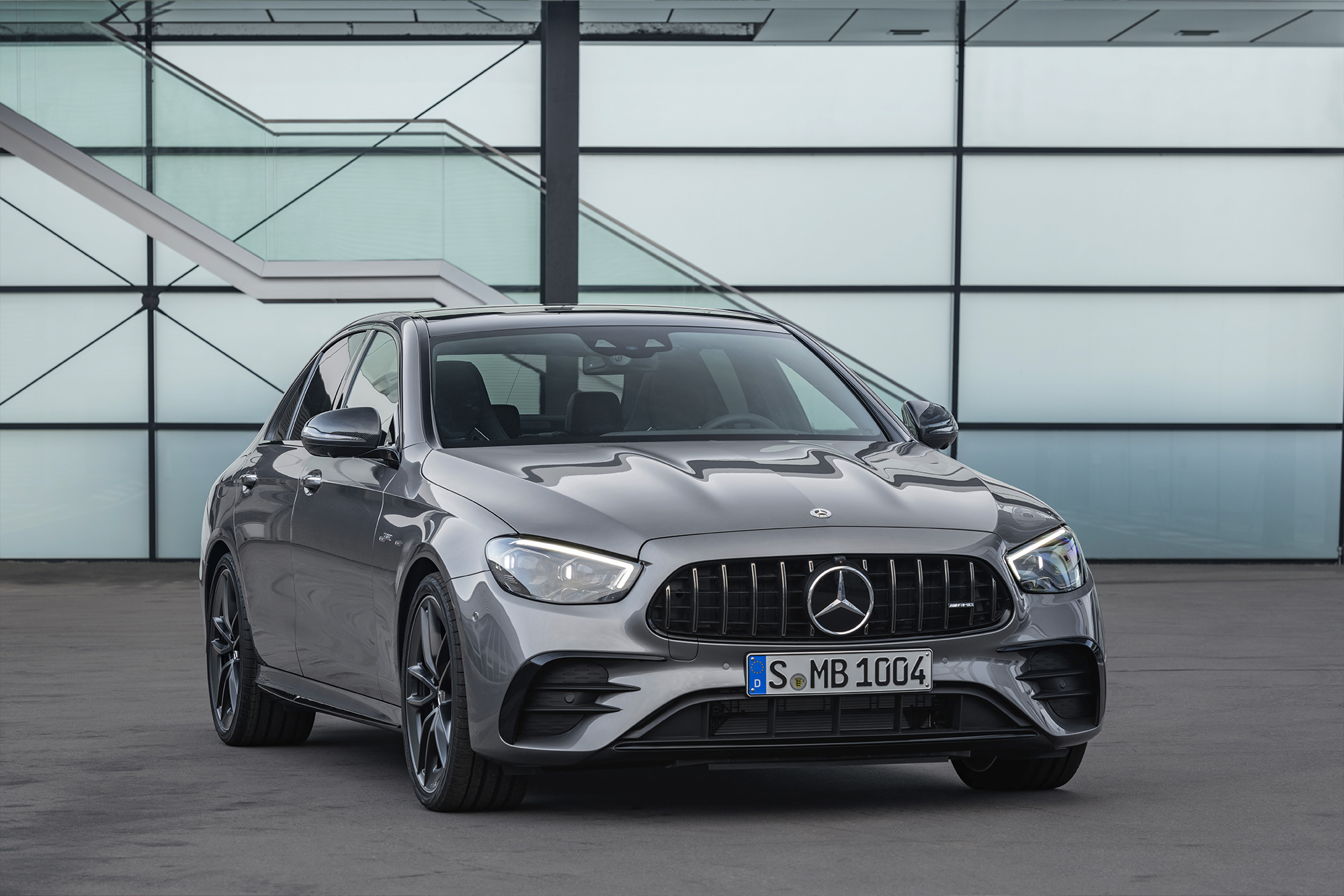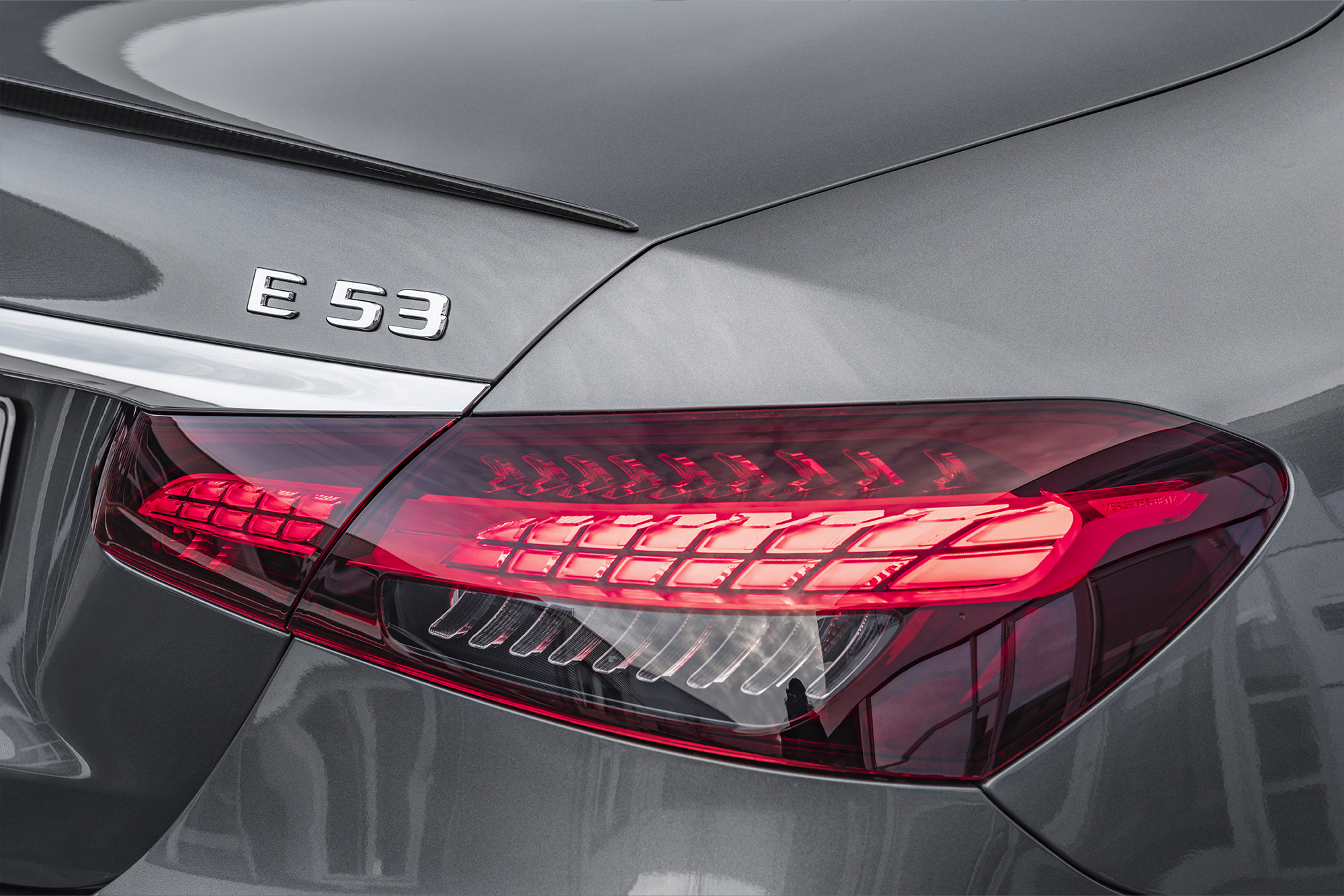 If you drive a lot, these 53 models are probably what you want. In our humble opinion, this is the sweet spot for people who demand everything: power, handling, everyday comfort, and fuel-efficiency. These machines come with an ingenious straight-six engine, boosted by a turbocharger and an electrically powered compressor, as well as a 48-volt electric integrated starter/generator. In plain English, that means this is a cutting-edge mild hybrid that doesn't skimp on power or efficiency. Drivers enjoy a tidal wave of torque — 384 lb-ft, available through nearly the entire rev range — and 429 horsepower. In the real world, this is all you need. The engine is available in the E 53 mid-size sedan, the GT 53 four-door coupe, and the GLE 53 SUVs.
AMG 63 — Here Be Monsters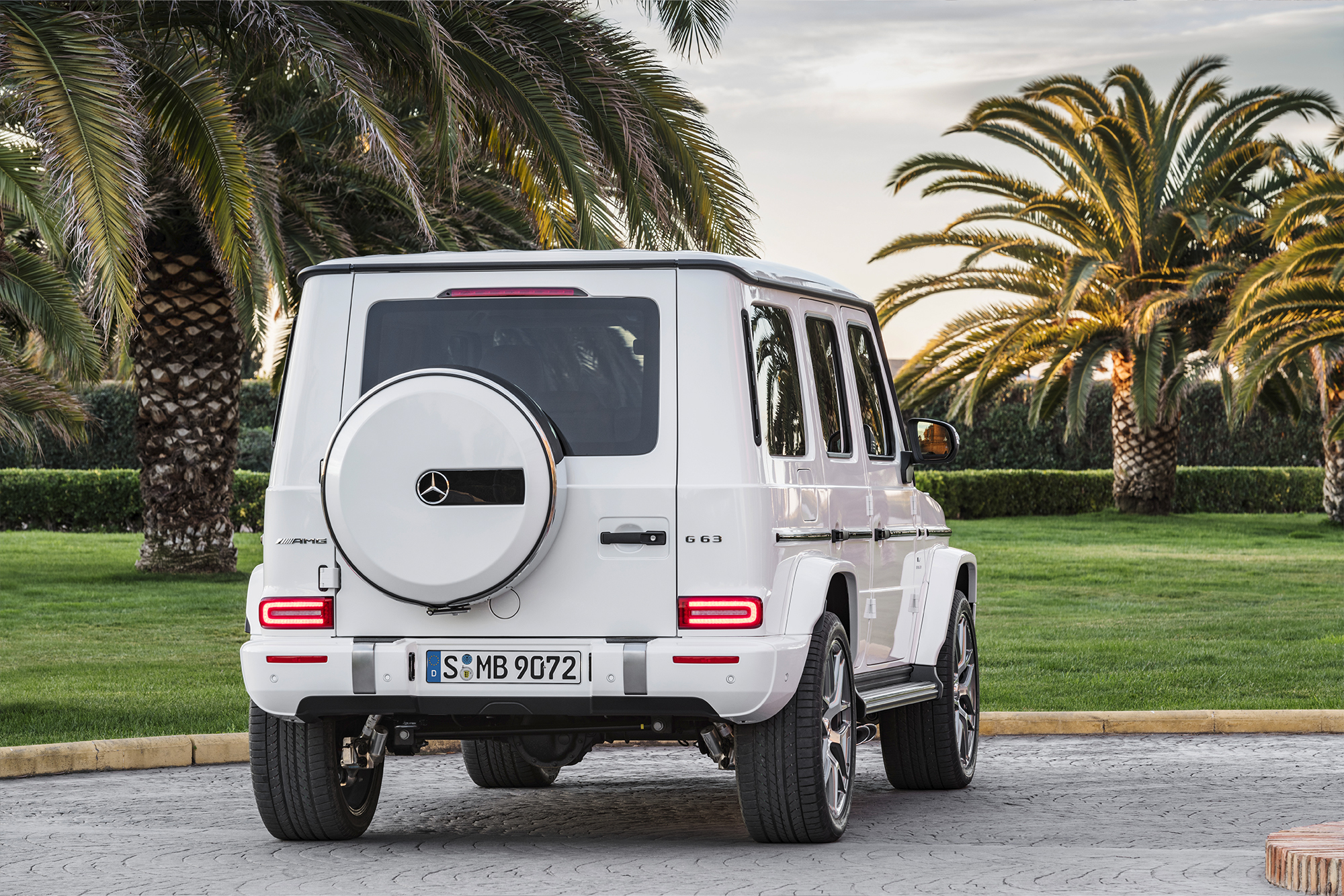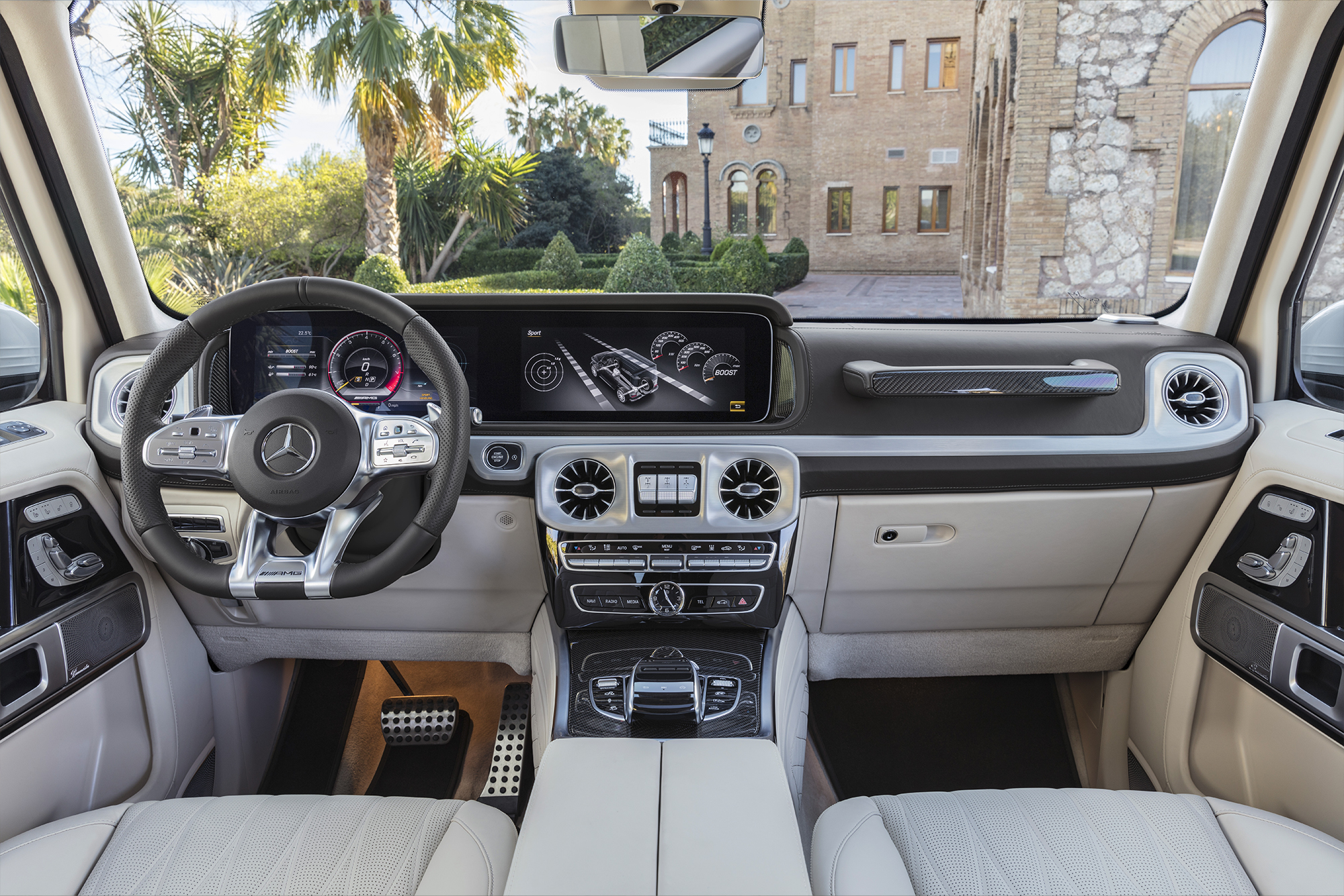 These are the cars that put AMG on the map, powered by V8 engines that are the envy of the automotive world. Or, at least most of them are still powered by V8s. The new SL 63 roadster, and the G 63 SUV both share a handbuilt 4.0-litre Biturbo V8, good for 577 hp. The GLE 63 SUV has a mild-hybrid system which boosts power to 603 hp. The sound? Glorious.
AMG 63 S E Performance — Plug-in Powerhouses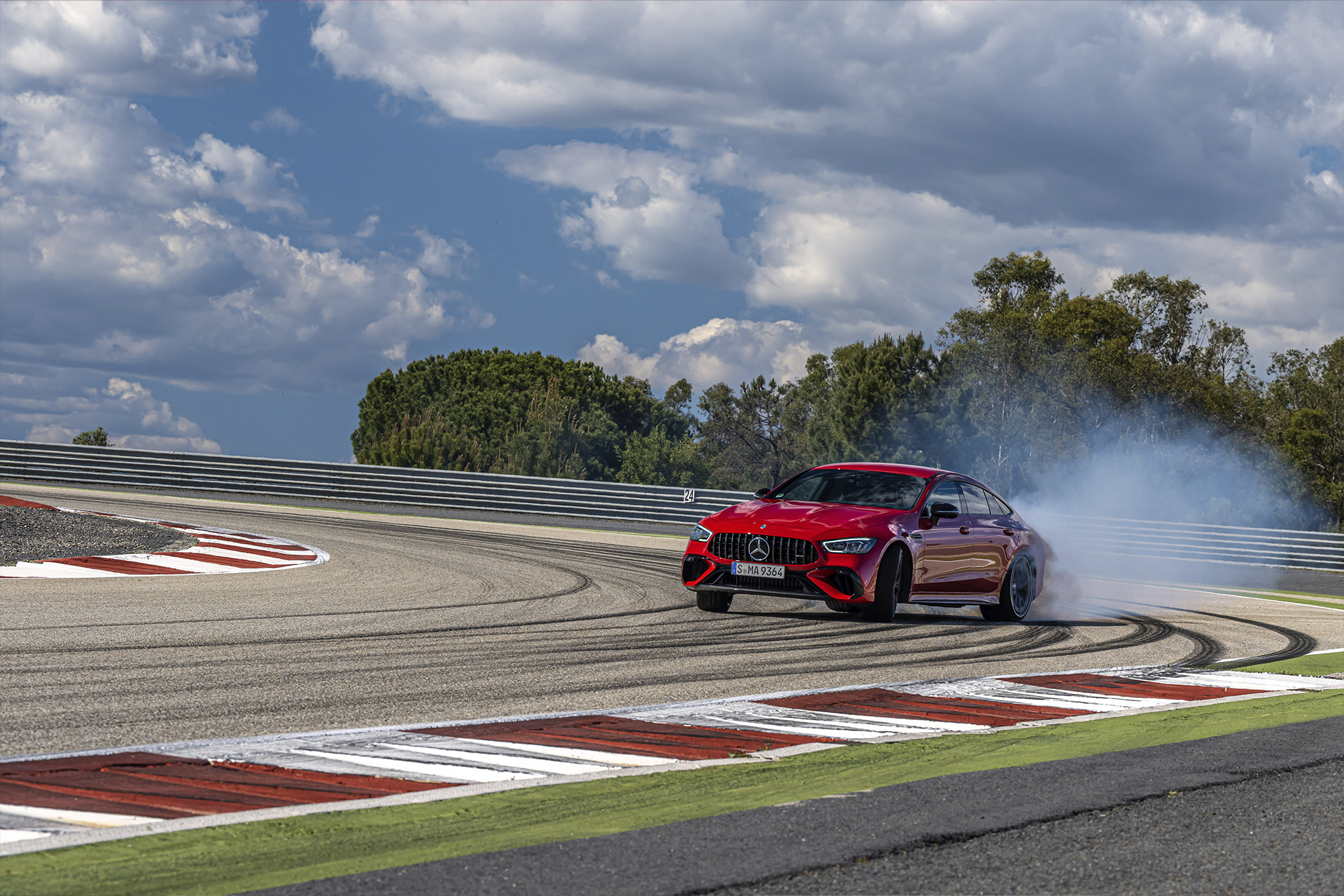 Until now, the C 63 — perhaps the most beloved of all modern AMGs — was powered by a V8 of some kind. Not anymore. The all-new 2024 Mercedes-AMG C 63 S E Performance has under its hood a radical new powertrain: a 2.0-litre four-cylinder engine with an electric turbocharger, paired with an additional electric motor, for a combined output of 671 hp. Yes, you read that correctly: 671 hp from a four-cylinder plug-in hybrid. (That's significantly more than the old V8-powered C 63, by the way.) In just the past year, the new AMG E Performance label has quickly come to denote the brand's most powerful and cutting-edge machinery. See also: the mighty 831 hp plug-in hybrid Mercedes-AMG GT 63 S E Performance.