The Silver House Is Basically a Medieval Fortress with Wi-Fi
If you've ever fantasized about living in a medieval castle — I don't know, maybe you're a Game of Thrones fan — but just couldn't deal with the lack of Wi-Fi, dingy-ass rooms, and the general pestilence, then the Silver House by Hyde + Hyde Architects is probably your dream house. Located on a limestone cliff on Gower Peninsula in England, it weaves a thread between feudal craftsmanship and modern day amenities.
The exterior design of the Silver House takes cues from the medieval tradition of dry-stone walling. There is also a reflective pool that collects rainwater from the mono-pitched roof above reminiscent of a medieval moat.
The interior however is a complete contrast. Exposed timber beams, wood floors, ceilings, and massive windows fill the space with light, making it a cozy and welcoming environment compared to the cold and almost stark exterior.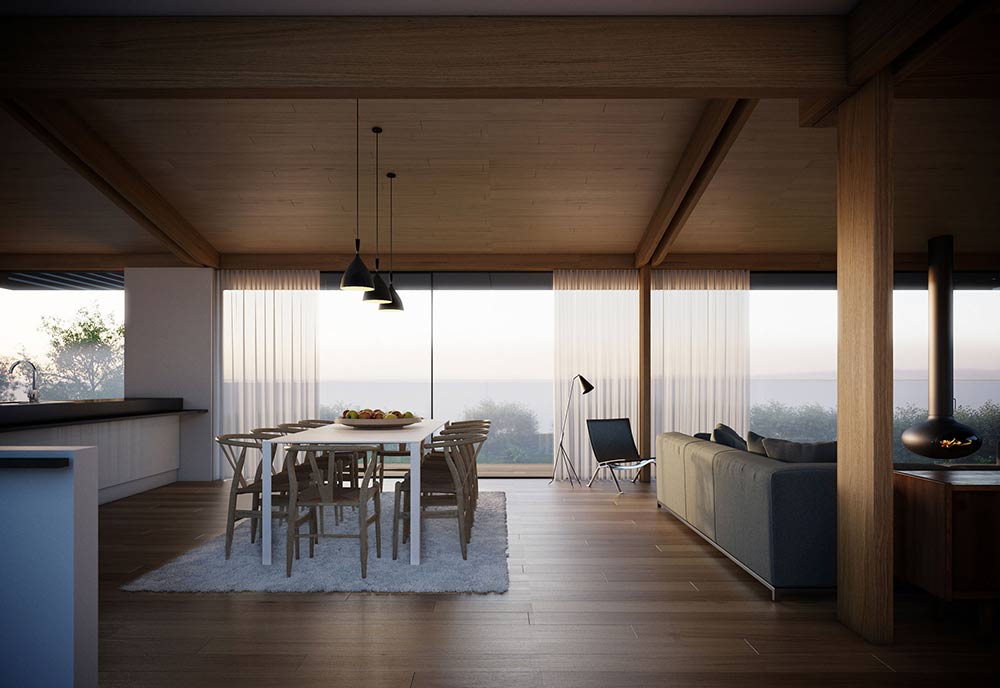 The house has an open concept living and dining space with a kitchen spacious enough for entertaining. It also has a fully functioning recording studio in the basement that's filled with light reflected from the pool outside.
Upstairs is a cantilevered deck supplying you with breathtaking views of Oxwich Point. We can't confirm but we're guessing dragons are not included.
Images: Hyde + Hyde Architects